Green Party's Hawkins to make a fourth bid for governor
By Bill Mahoney, Politico Pro, April 25, 2022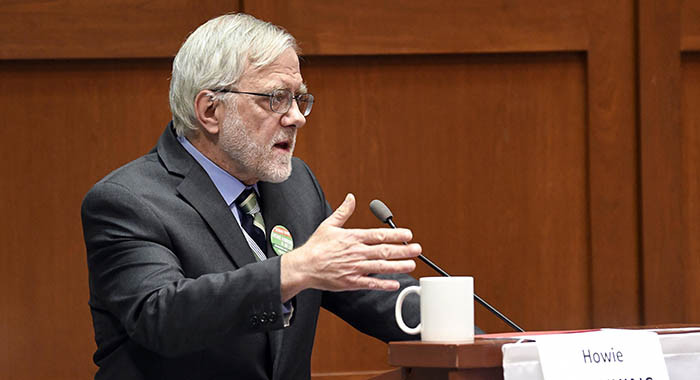 ALBANY, N.Y. — Howie Hawkins is back. Again.
Hawkins, a retired UPS worker from Syracuse, will be the Green Party's candidate for governor this November, the party announced Monday.
While he'll still need to gather enough petitions to earn a ballot spot, his entrance in the race sets the stage for a gubernatorial general election with at least four candidates. In addition to the winners of the Democratic and Republican primaries — who, in all likelihood,
will also receive the Conservative and Working Families Parties lines
— Libertarian Larry Sharpe is also running.
Hawkins, 69, has been the Green gubernatorial candidate in every election since 2010. Running this year could let him join Nelson Rockefeller, Mario Cuomo and Andrew Cuomo on the very short list of New Yorkers who have been on the general election ballot for governor four times since the term was extended to four years in the 1930s.
He has also run for other offices many, many times in recent decades. That includes Green Party nominations for everything from Syracuse district councilor in 2011 to the presidency of the United States in 2020.
... [the rest is behind a pay wall]
Do you like this post?